toys-n-yotas
Participant
Had a bumpy "good night and go to sleep" drive with my 3.5 year old turn a little extra adventerous last night.
The incident involves a long icy hill, a tree, a large boulder and a rescue me phone call to a buddy.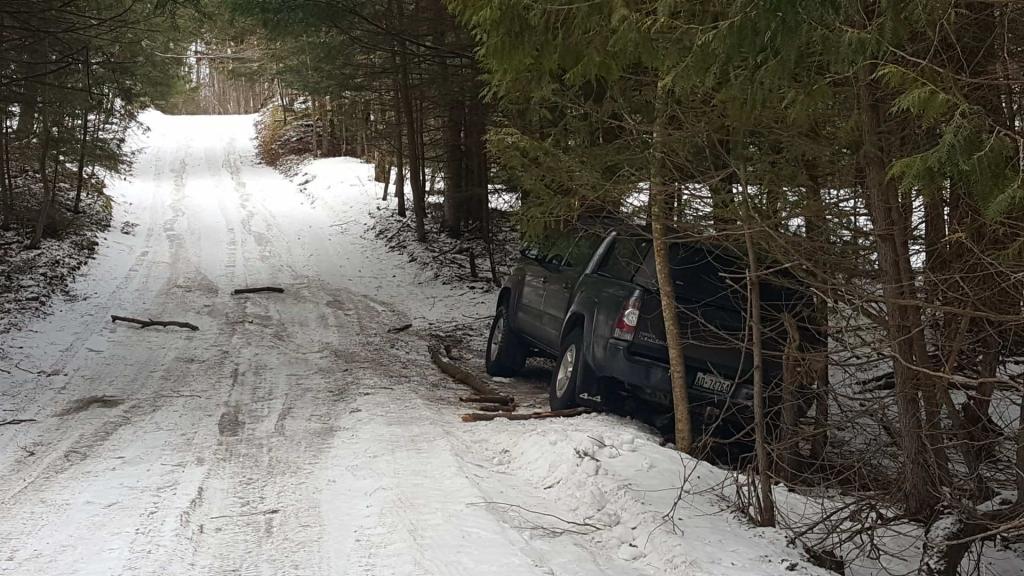 About 1 truck length from cresting the hill, a rather large bump caused a total loss of forward momentum, initiating a 50m backwards downhill slide. Oooops. This was at 9pm, So much for a tame sideroad tour to lull the wee one to sleep.
An hour later had a Tundra driving buddy pick us up and drive us home. "Little Trucky" had a lonely sleep On the side of a no winter maintenance road overnight.
Flash forward to 9am, loaded up with a come along, 30ft recovery strap, various 10,000lb ratchet straps, 80kg of salt, 3-ton floor jack a buddy and super powerful brains, recovery began.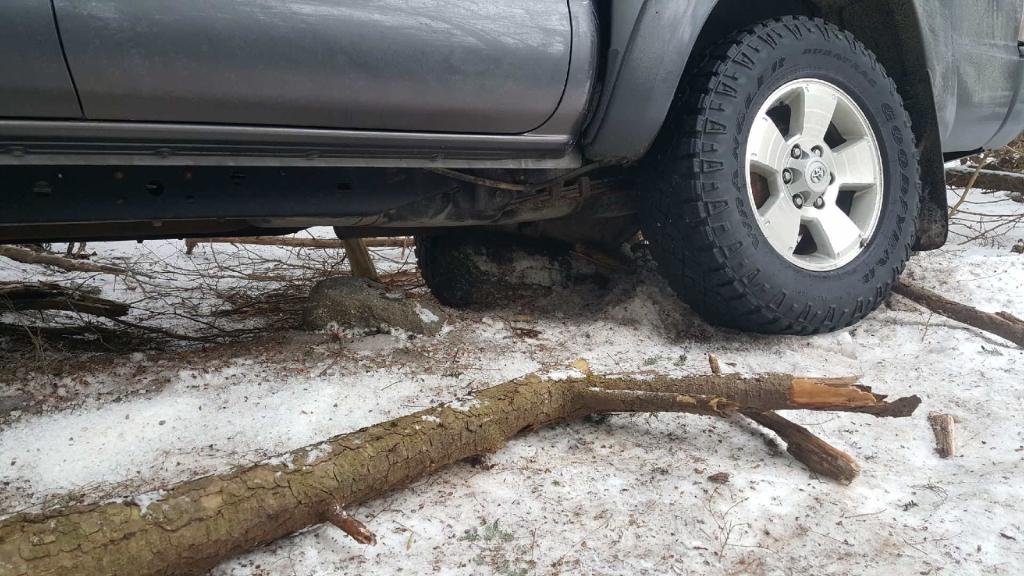 Pictured above, The rear diff high centered on the previously mentioned large boulder.
-Come along rear hitch to tree on far side of road to stabilize
-jack under low side rear axle to get diff off rock
-fallen branch under rear tire to keep off diff
-recovery strap uphill far side of road to big tree. Highlift, and strap in-line to front loop
-TENSION!!
-pour down 80kg of salt
-proceed very slowly
-setup again higher up the hill, and she walked right out of the ice ditch.
Freedom!! Less than 2-hours including socializing, high-fiving, and cleanup. One softball sized dent in the bumper is all that remains of the incident. Total success.