January 17, 2019 at 10:06 am
#207736

toys-n-yotas
Participant
Despite the sub-zero temps outside, work on Redee is starting to heat up.
Last night I started with the easiest task I've ever completed, replacing door lock cylinders. I got a new set with 2 keys from Rock Auto for $25, and I did not require a single tool for the install. Helps that the door panels were already removed.
Next up, rear brake inspection. Got Redee up on 4 axle stands and got the wheels off first the time in a 15-years.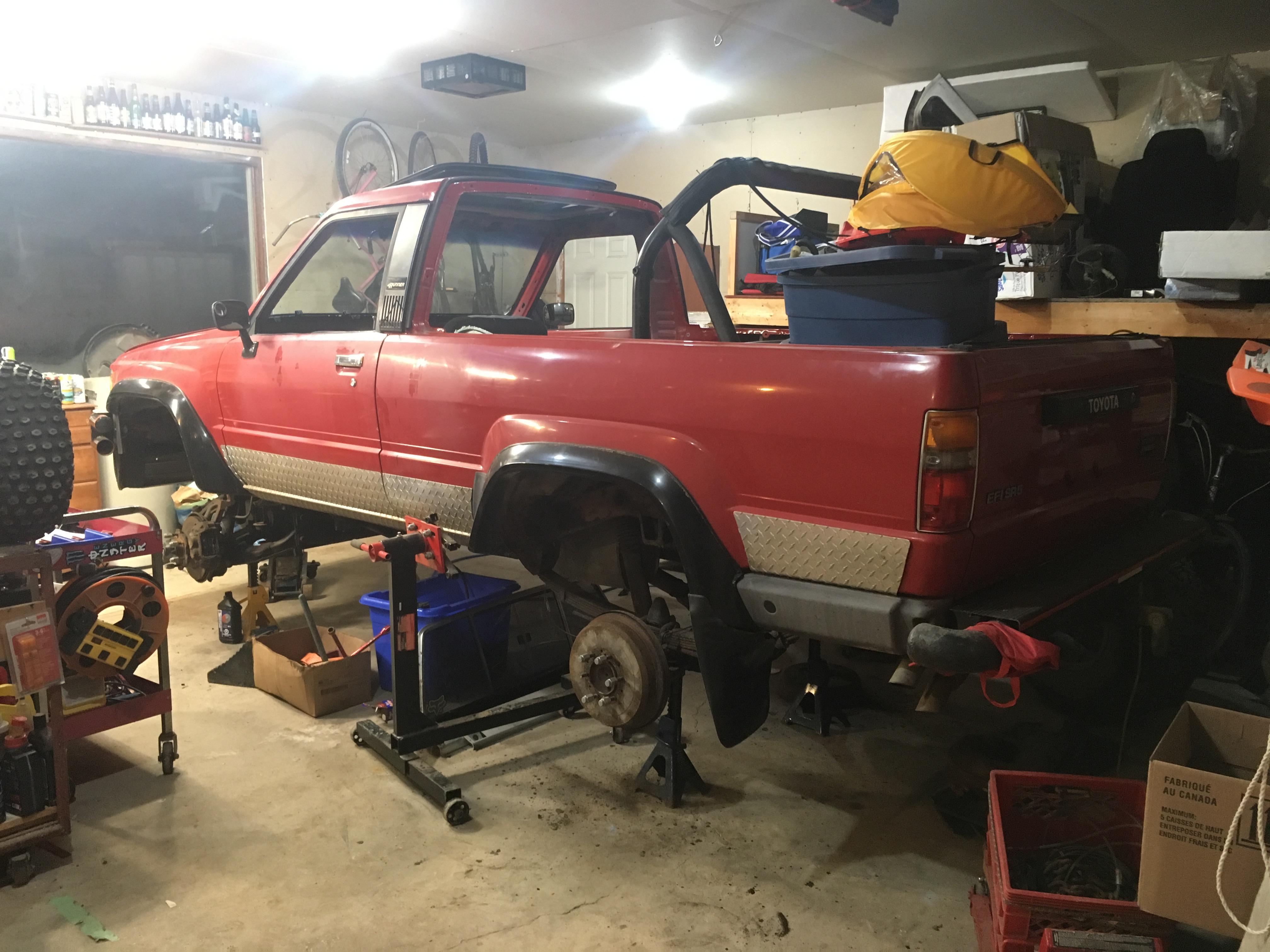 I was able to use the threaded hole in the drums to pull drums off. The shoes look brand new so I'll keep them, but the wheel clinders gotta go.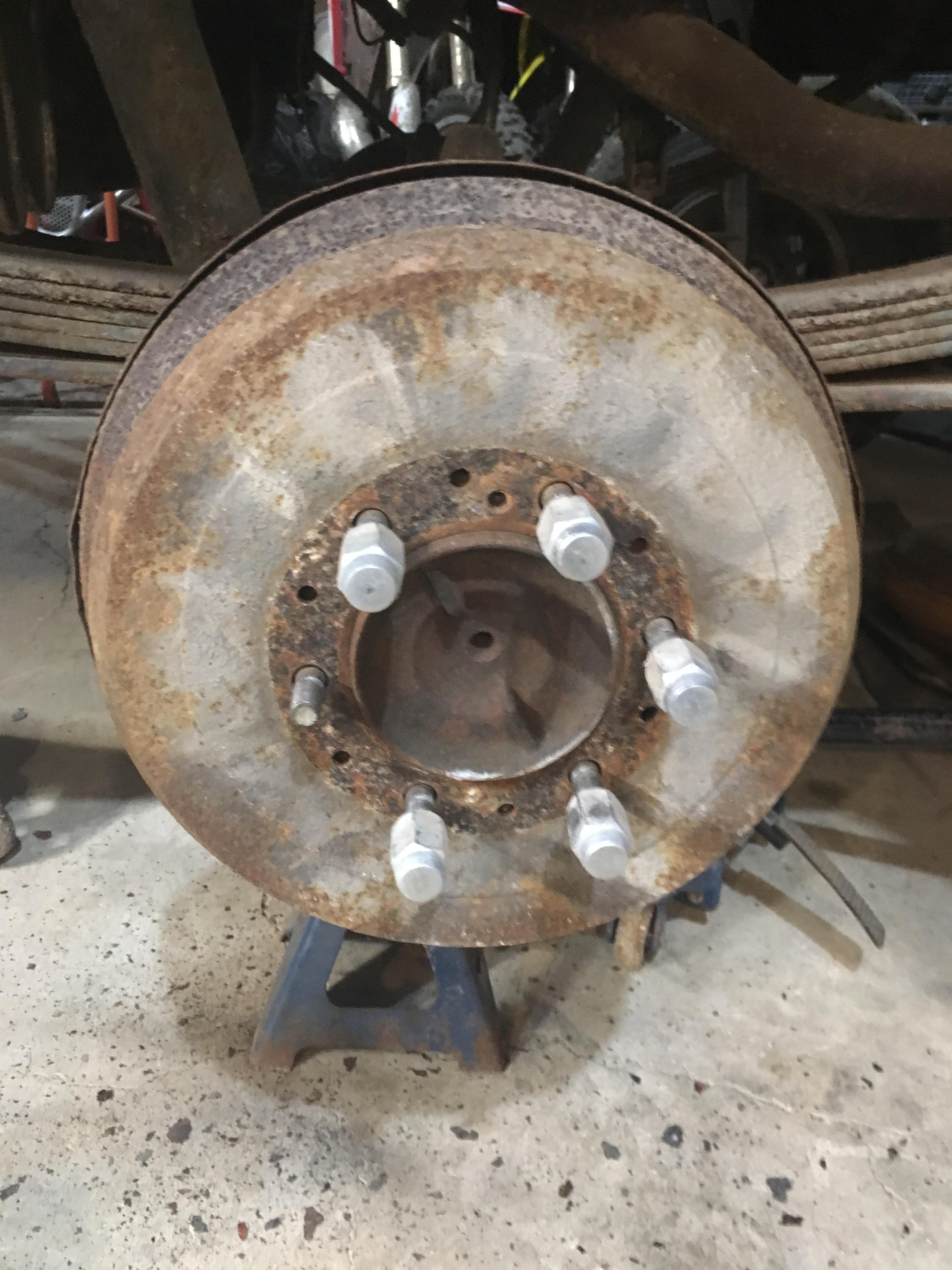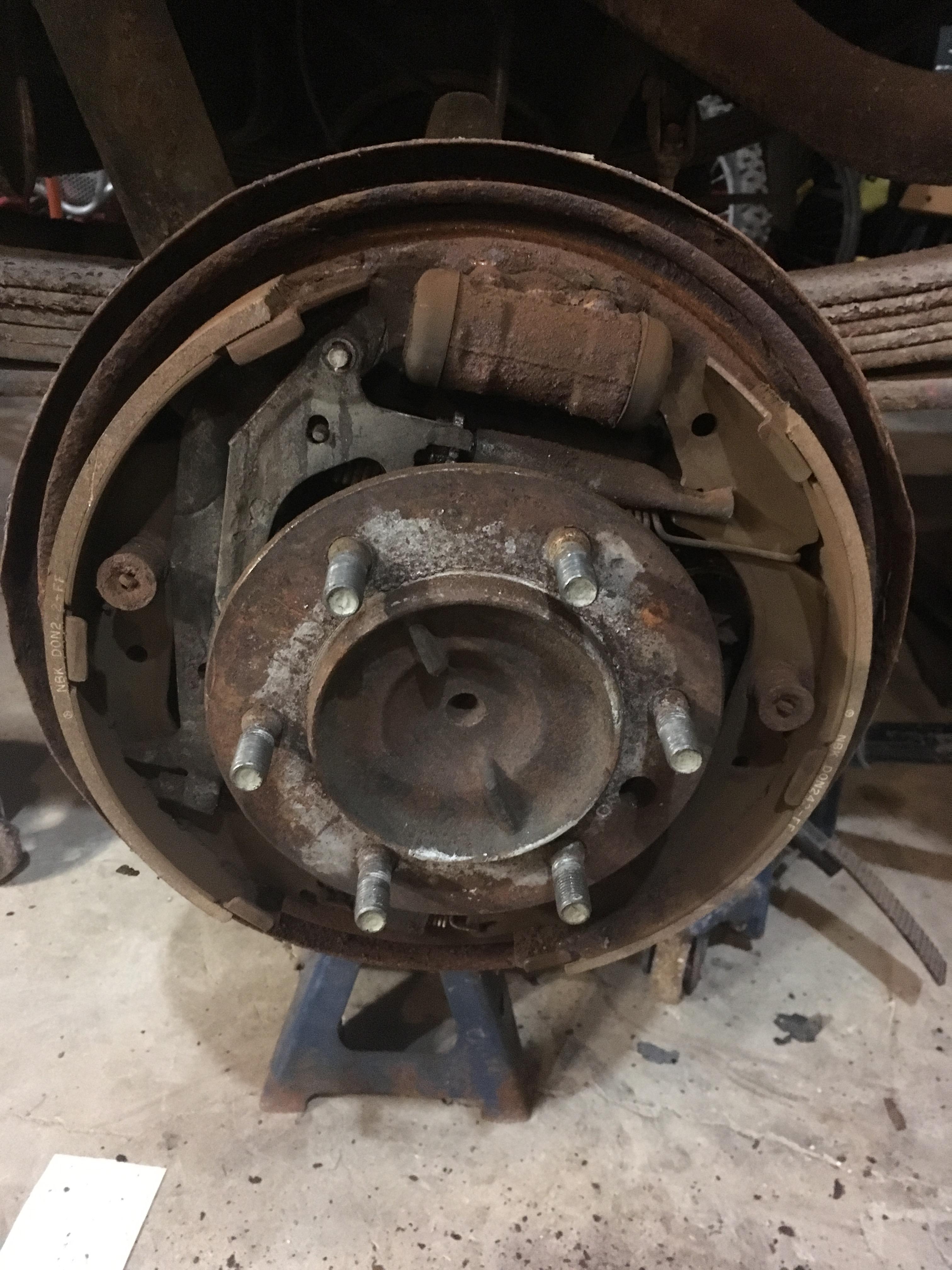 Just about everything moves freely with exception to the E-brake crank rocker on the pass side. I've freed them up previously in 4Runneree, should be no big deal.
Looks like I bought too many parts for the rear brakes cause the shoes and springs are essentially new currently, but I can always return them, sell/trade them, or shelf them for later (or another truck).
Next I did a quick inspection of the front brakes.  Nothing looks too old or worn, but is all coming out regardless.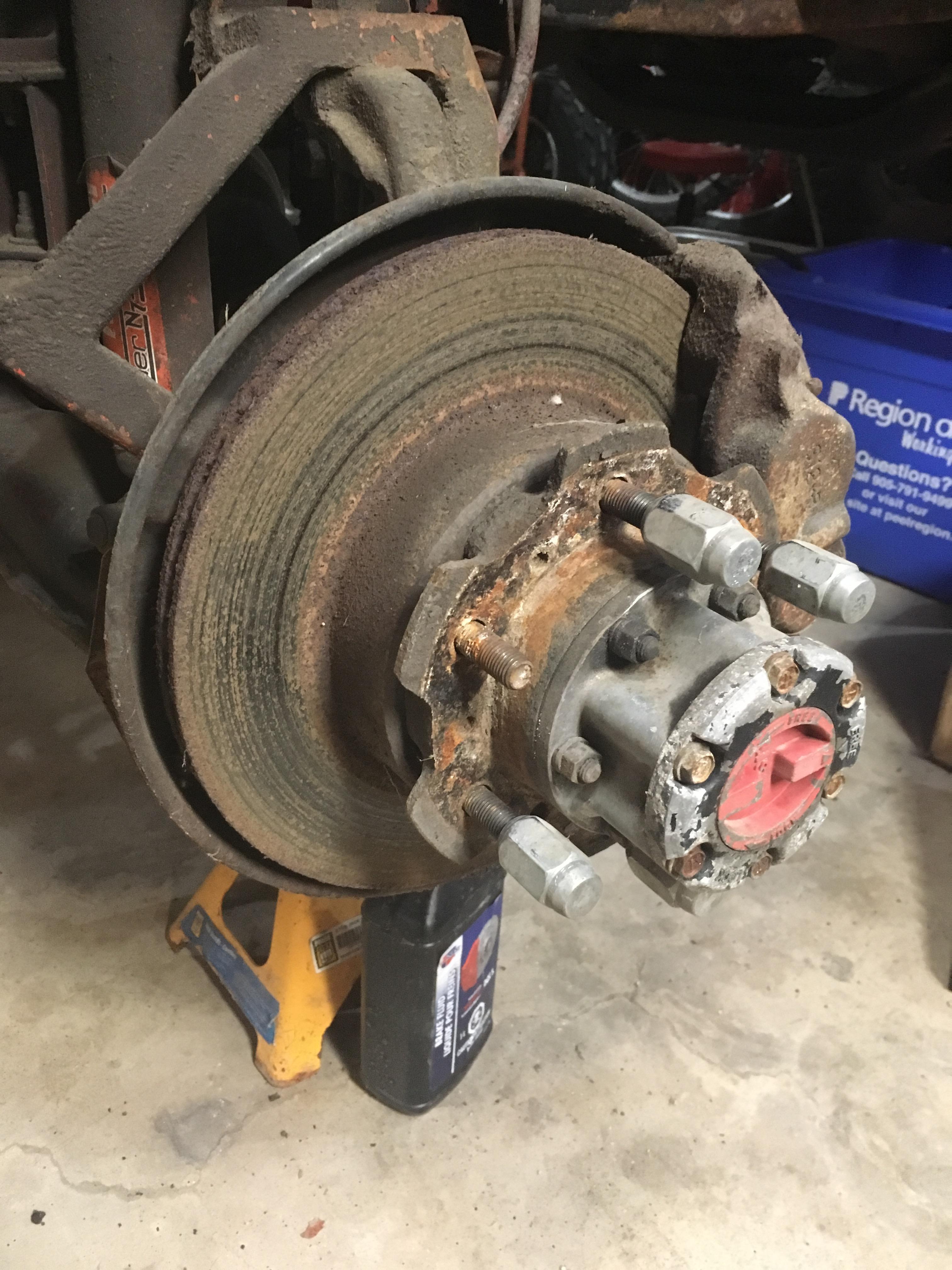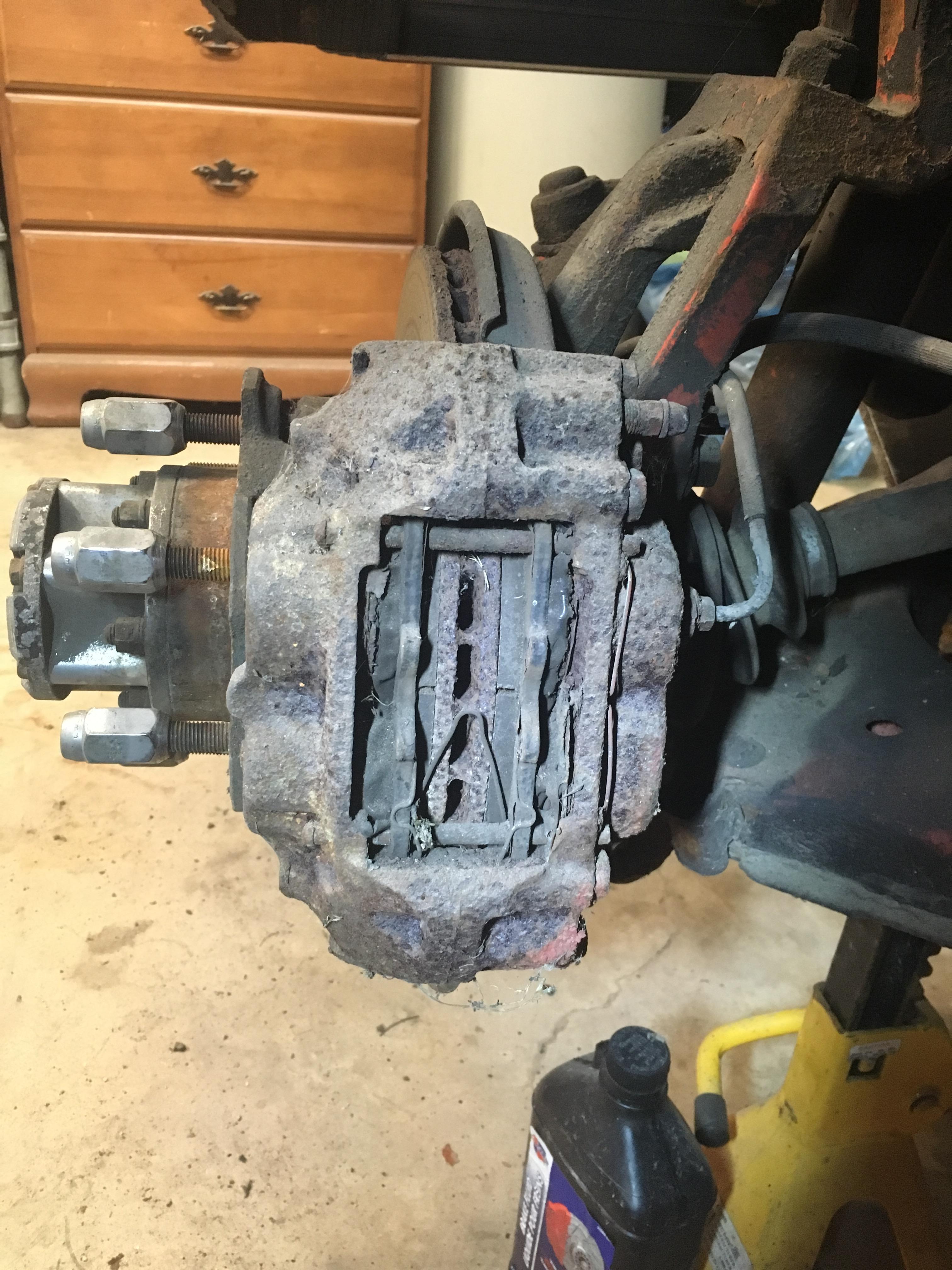 Today I will pick up my T100 rotors and pads to fulfill the parts list…and brake fluid. Hopefully I won't have to replace any hard lines, so far they all look ok.