December 9, 2018 at 7:05 pm
#207467

toys-n-yotas
Participant
My girlies helped me put a couple rivets in the corners of the NVH firewall blanket. With exception to cutting out one slotted hole that I missed (traced, cut out pvc but not underpadding), and test fitting and installing, this task is complete!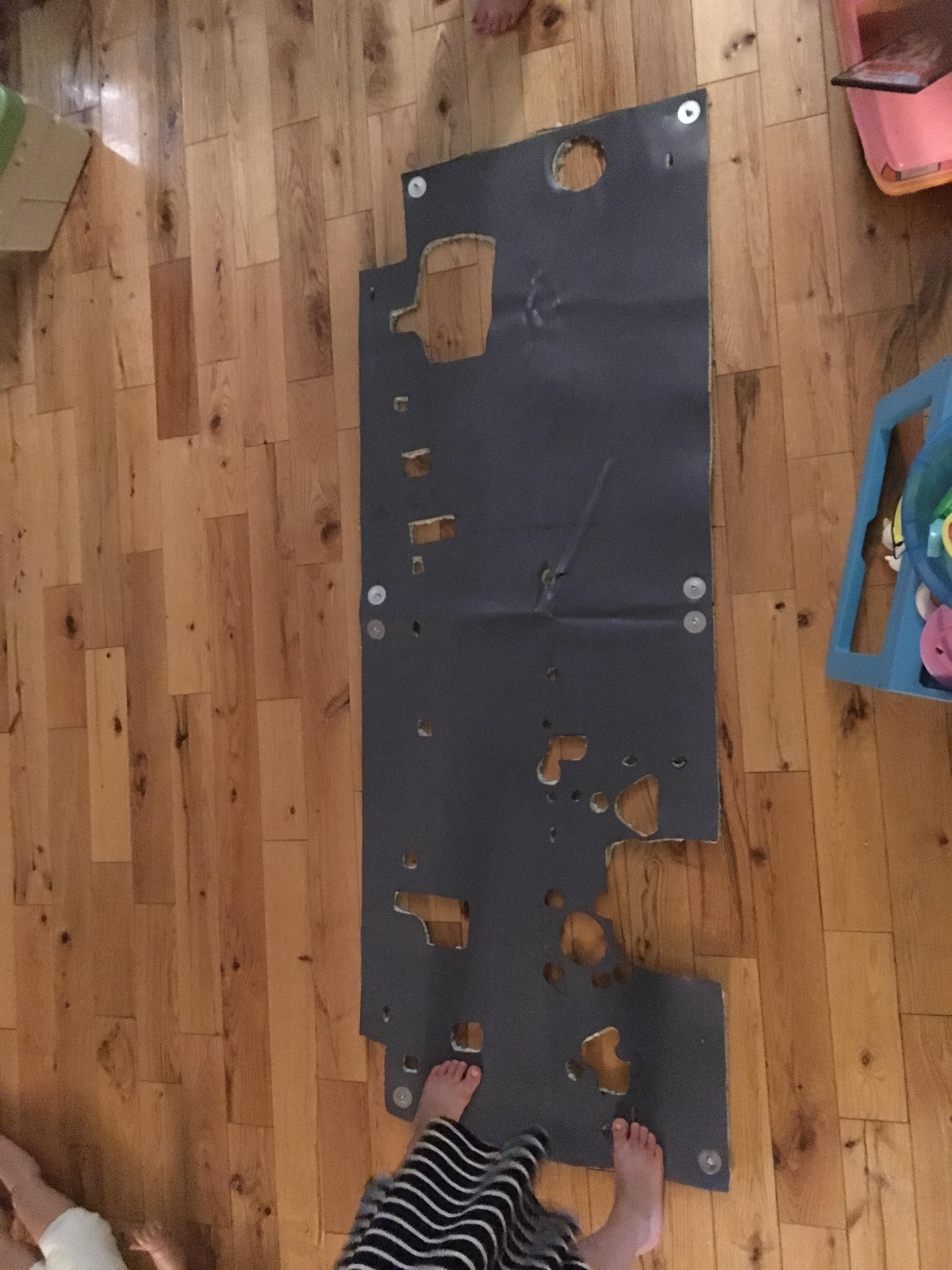 Next I need to make a couple patch plates for the firewall. One where the clutch master cylinder used to come through for mating to the pedal, a second patch plate to cover up an access hole for one the bellhousing bolts. Not gonna get too fancy here at all, can't risk it taking 6-weeks to complete.
Gotta call my windshield buddy again, really hope to get it sealed up before I reassemble my dash. I really Don't want old silicone rattling around in the dash after I can guarantee right now I'm rattle free (but only because I'm dash-free).  Fingers crossed for an inexpensive repair.
This reply was modified 4 years, 11 months ago by

toys-n-yotas

.