4307
Keymaster
A new (to me) rig is a very slippery slope. The internet is the devil on the shoulder.
I was oogling the webnet  for 4th gen 4Runner info and came across a snorkel thread…. go figure.
According to a discussion thread, this cheaper Land Cruiser snorkel will fit a 4th gen 4runner just fine.
https://www.amazon.ca/TMS-Snorkel-Intake-Toyota-Cruiser/dp/B00B90PPGY
I slipped the slope and clicked a button, next thing I know there was one at my door!
I wasn't even in the market for one.  We'll see if it fits, whenever that happens.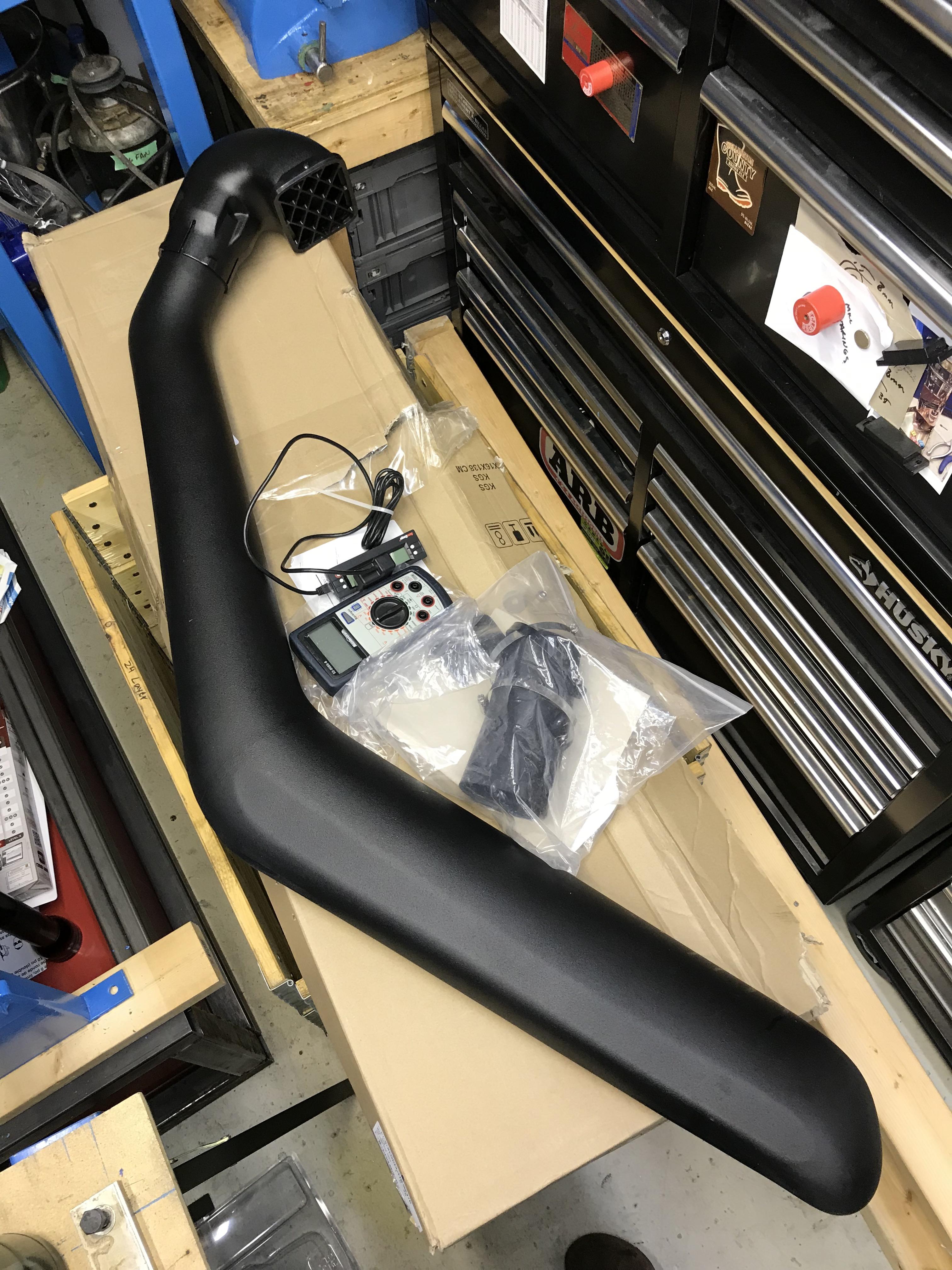 Another impulse buy..
Princess Auto had this CB on sale, limited quantity, a couple weeks ago. Did a quick oogle search for reviews, they looked good, so – you know. Now I need an antenna and a craft solution to mount this stuff.