January 9, 2018 at 10:26 pm
#205743

Toy-Yota
Participant
Thanks Finn!!!! Ya looking back at pictures I should have painted the tailgate red, I'll probably do that once I get everything else done.
Heres the motor going back in after the core support was painted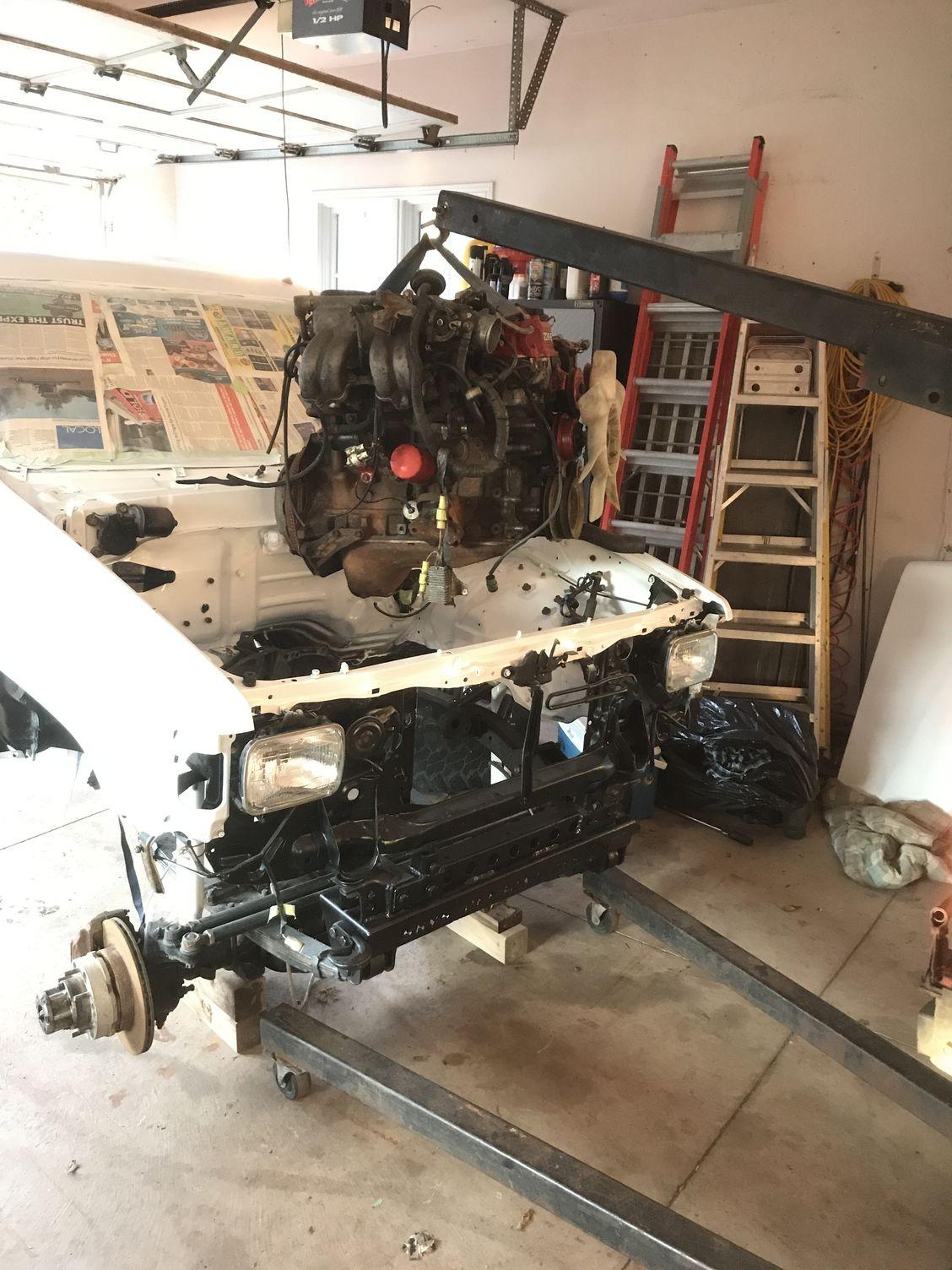 22re sitting pretty in its new home.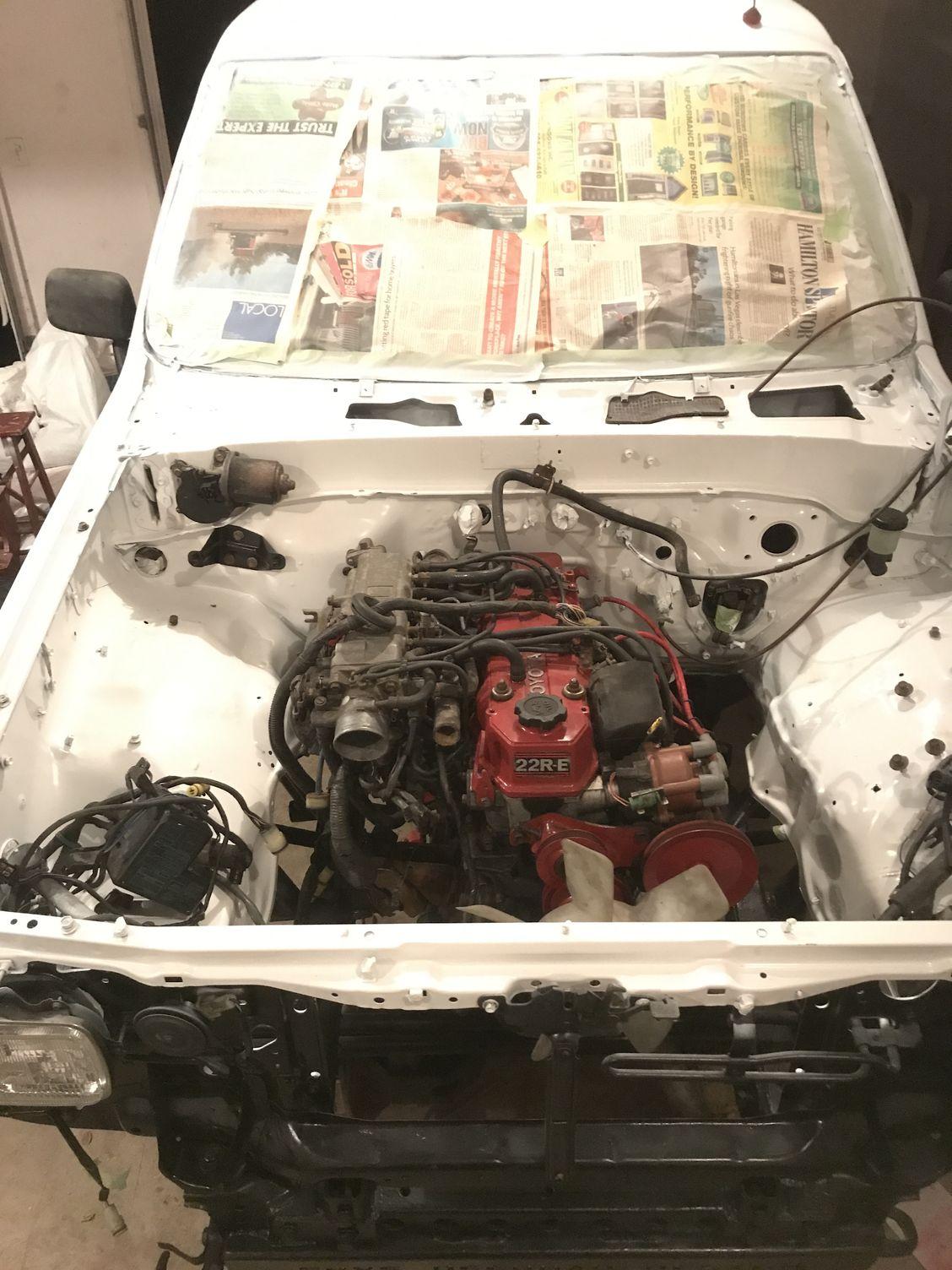 Hered how it sat before winter, no there's two feet of snow on it! I pulled the rear axle out to put an IFS width axle in and do brakes and stuff like that. And I put the TG bumper on! And that brings it pretty well up to date.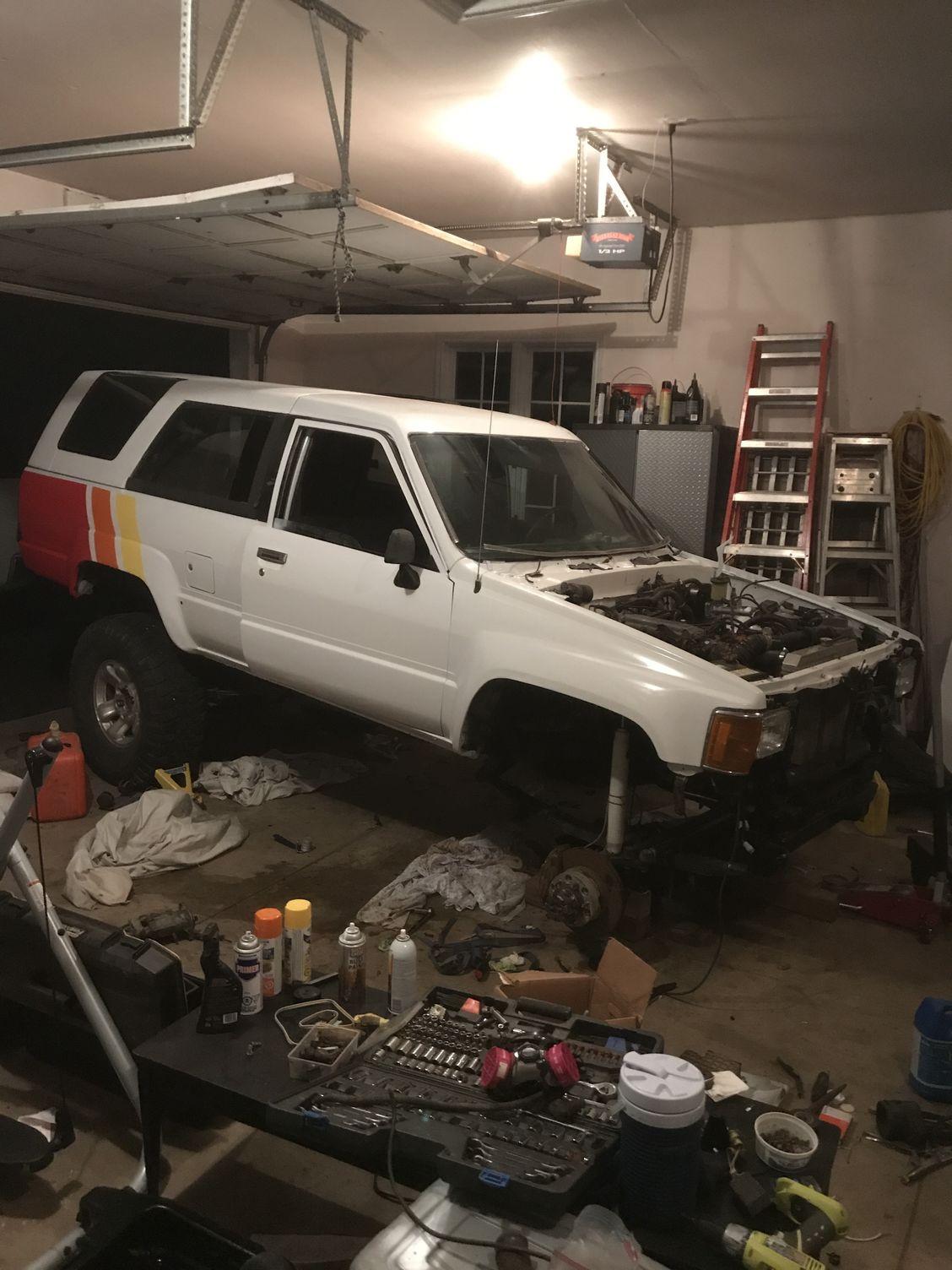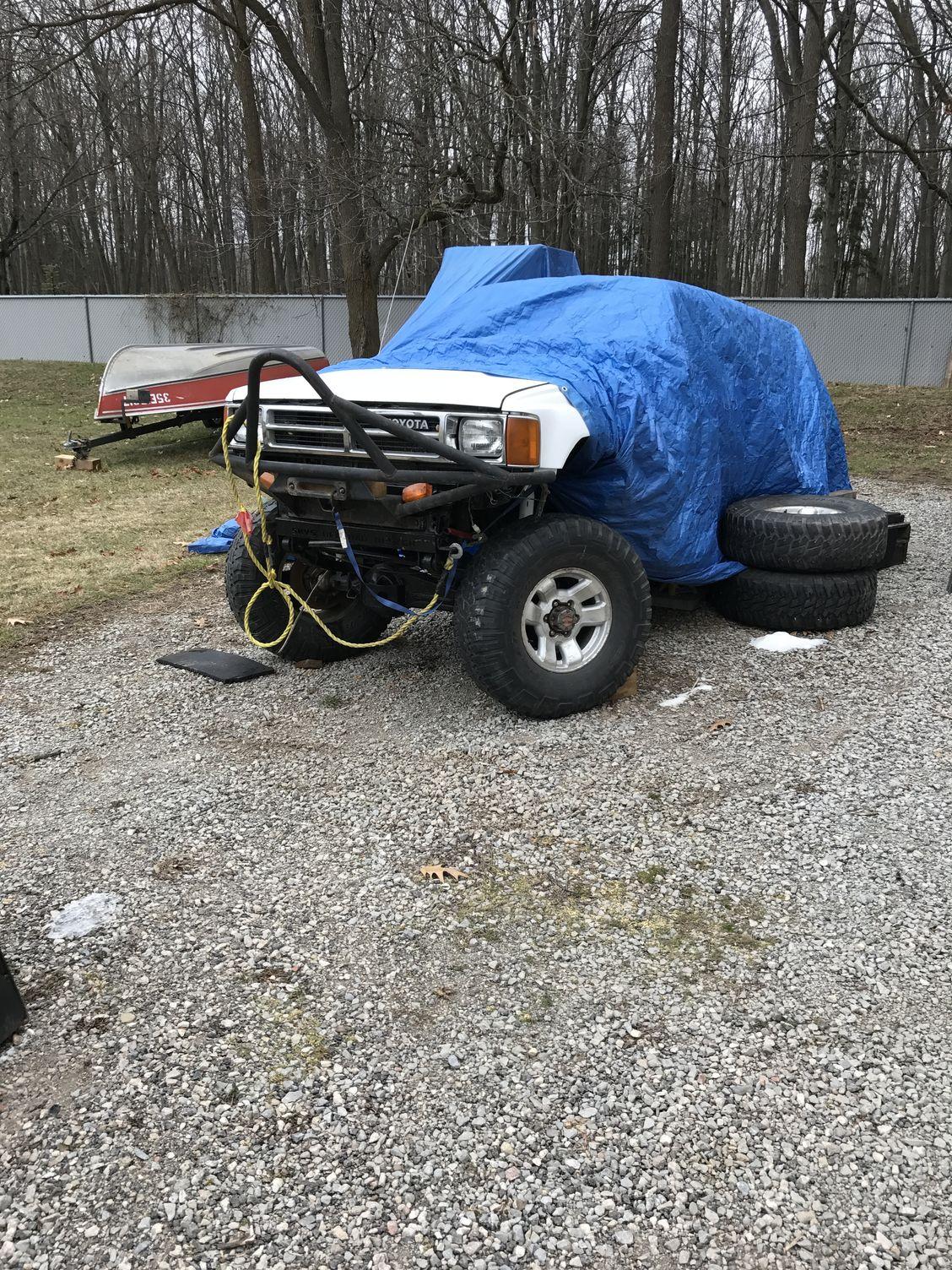 This reply was modified 5 years, 8 months ago by

Toy-Yota

.