Toy-Yota
Participant
The day I got the 88 body on the 85 frame. I was worried about this part, because I don't have a hoist, and the body was at my friends shop where I don't have any of my heavy equipment. Ended up using an engine hoist and ratchet strapping from the roll bar up to the ceiling joists in his garage. Which worked out pretty well.
Once I got it to this point, progress went a little faster. It was a year working on it up to this point and it was driving me nuts that it wasn't near to be done.
I freshened up the 87′ 22re over the winter, had an Sr5 gauge cluster to go in it. Then I stumbled upon a TG front bumper and dual skid plate, a used high steer and a set of solid axles. Parted out what I didn't need and kept the rest.
So I got the body on, loaded it up on the trailer and brought it home. I was really excited.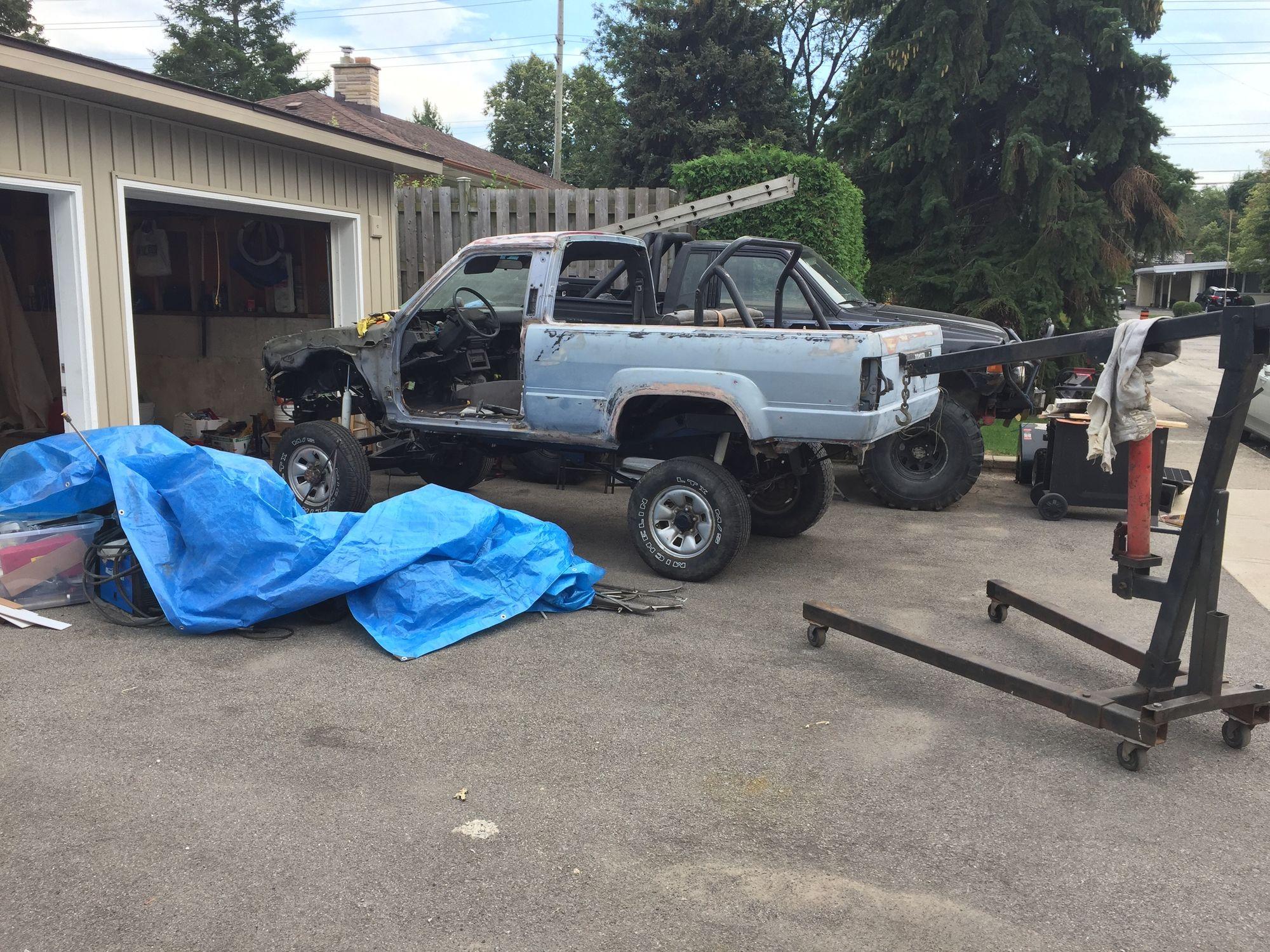 Got it all primed at my shop!! And a member from SONTT who lives close by gave me an awesome deal on some old style MTRs on tacoma rims.