December 27, 2018 at 7:06 pm
#207601

toys-n-yotas
Participant
Thanks to Hallmark Toyota for giving me an OEM part number for my Pump Hanger (23206-35160).  Part has been obsoleted with no successor, so it's on me to find one elsewhere.
EBAY TO THE RESCUE!!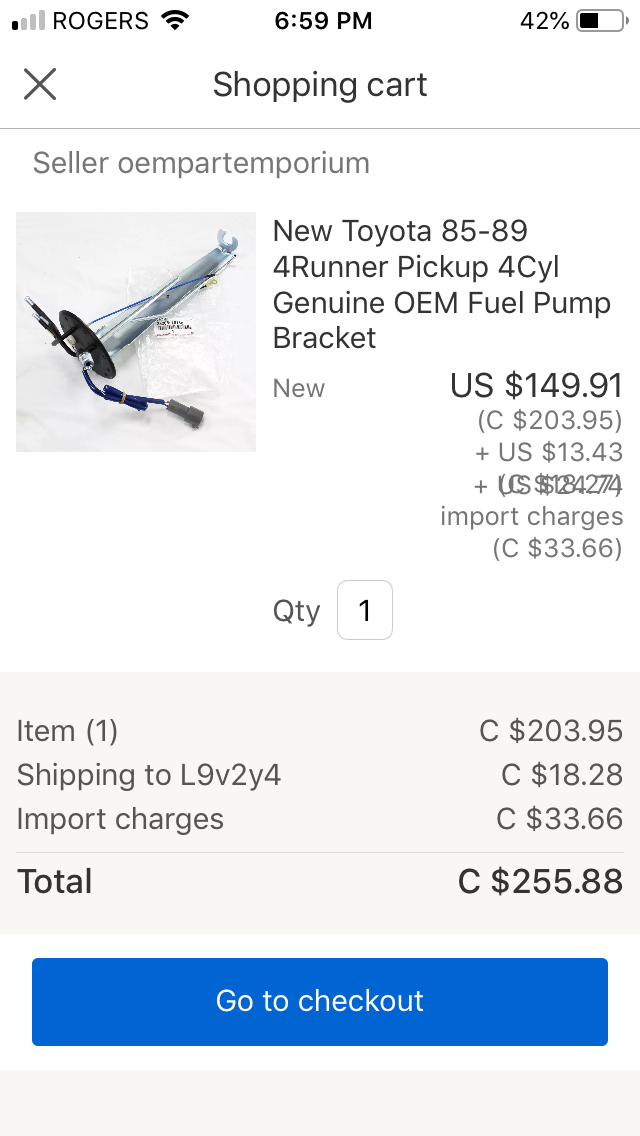 Ouch.
Amazon wanted +$60 for this same unit.  Listed $155usd, would cost me $315 cdn to my door.  Freakin' double the listed price!!
Still trying to source the hose which attaches to the outlet. (90923-01324).  Another obsoleted part. Might be cheaper to get one custom made. Need a threaded end for the pump hanger, 5' of high pressure hose, and clamp it to the Holley fuel pump.