December 26, 2018 at 10:17 pm
#207597

toys-n-yotas
Participant
Let us start with a picture tonight.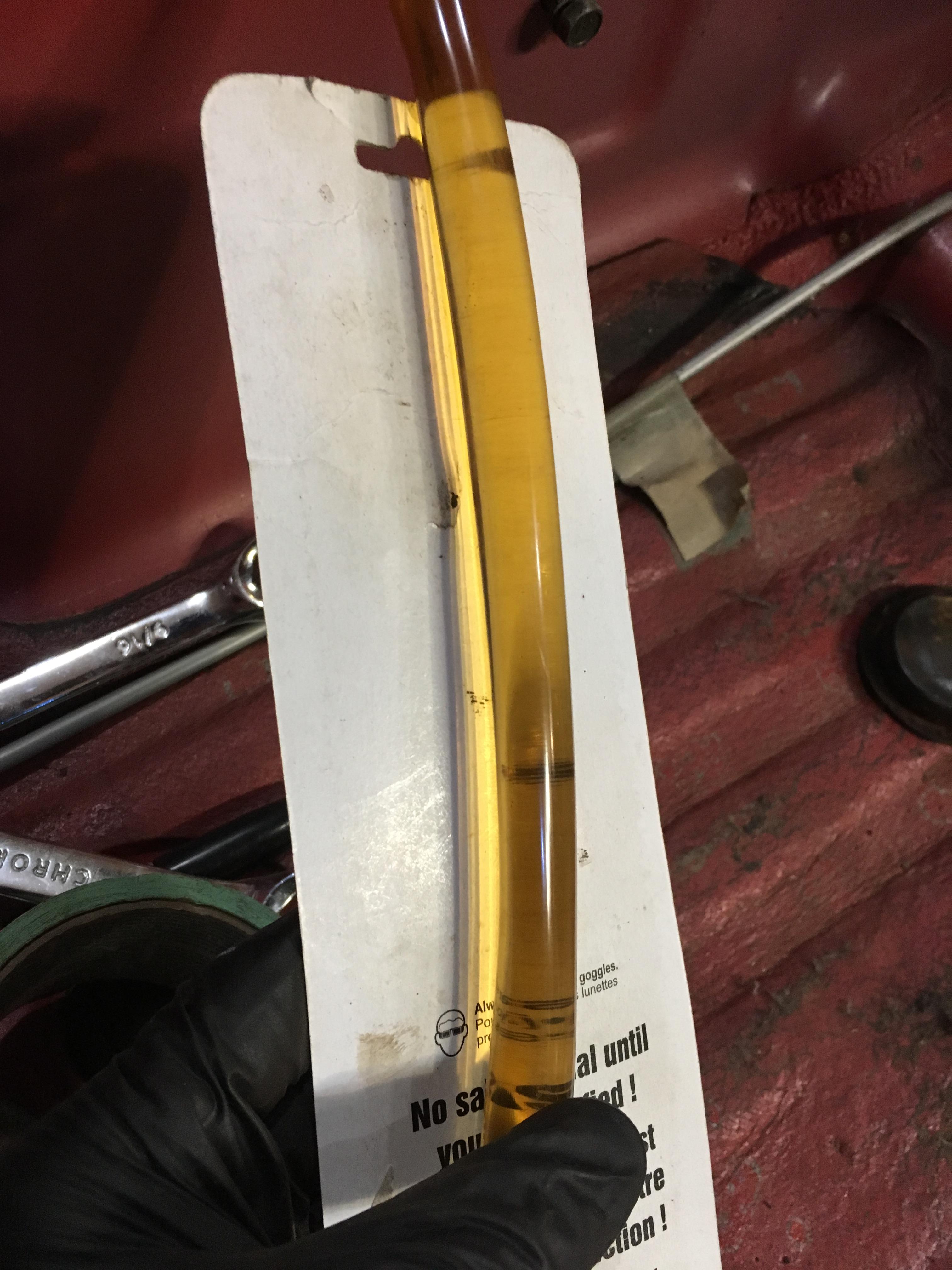 That's the colour of the gas coming out of the tank. I used a piece of white cardboard to not deceive you using Redee's paint to skew things. Remember, this was diluted with 15-20L of fresh gas in October when I got Redee fired up the first time.
Alright, here's an unpleasant sight on top of that.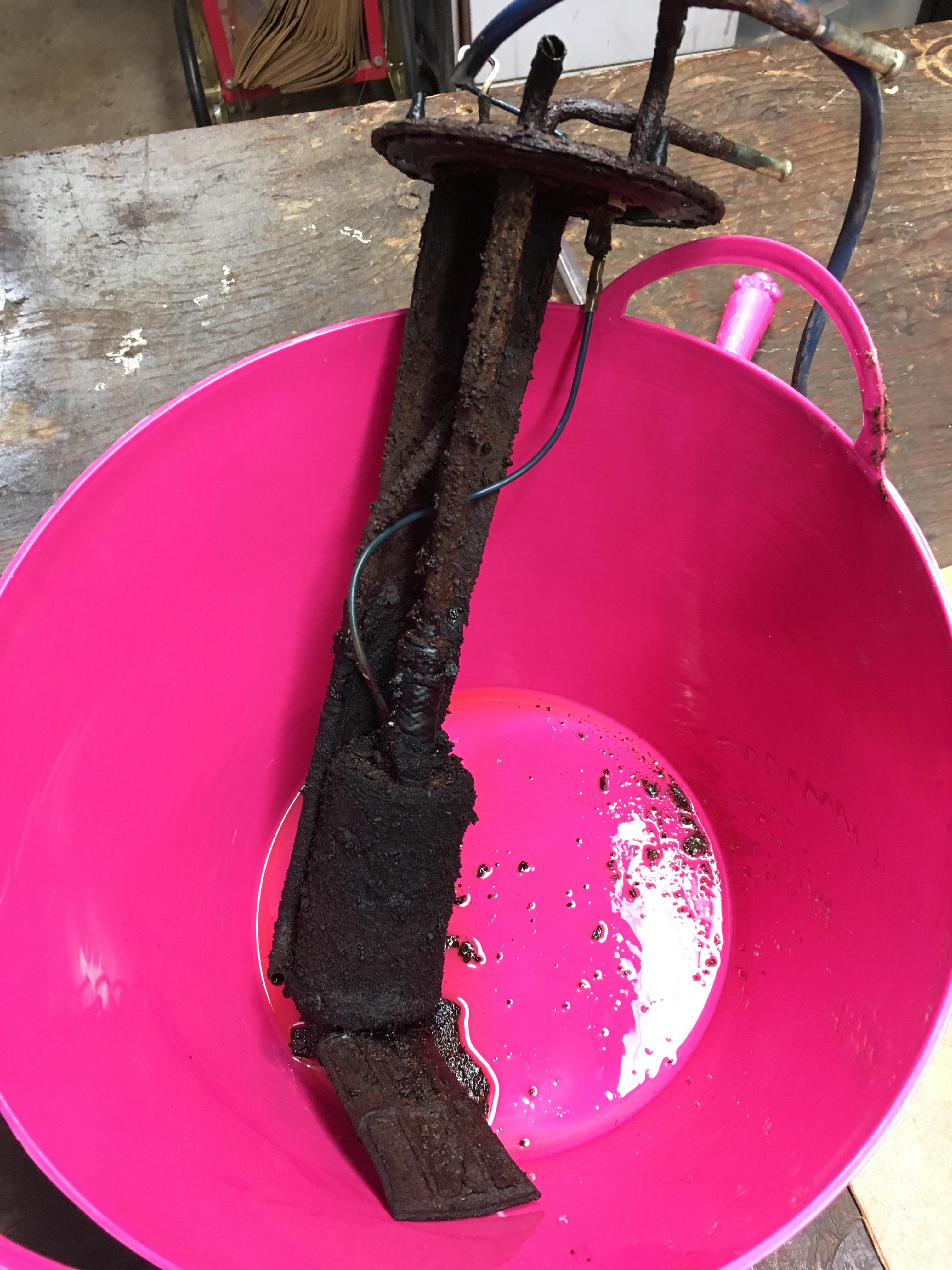 So I guess I'm buying a fuel pump hanger too. I figured I'd break all the lines on top, but luckily I only broke the high pressure line.
Glad I didn't spend $280 on that mig welder Mark & Steve, a fuel pump hanger costs the same. Also gotta factor in gas tank cleaning, I'll pay for that.
I'm just about fumed outta the shop for tonight. Eyes starting to water is a bad sign.
Cheers for beers!!
ps. I also only broke 2 of 6 skid plate bolts. 1 front centre, 1 rear centre. Hoping for better odds when I drop the tank after 2 more siphons of shitty gas.